ENSO × roarguns ePurifier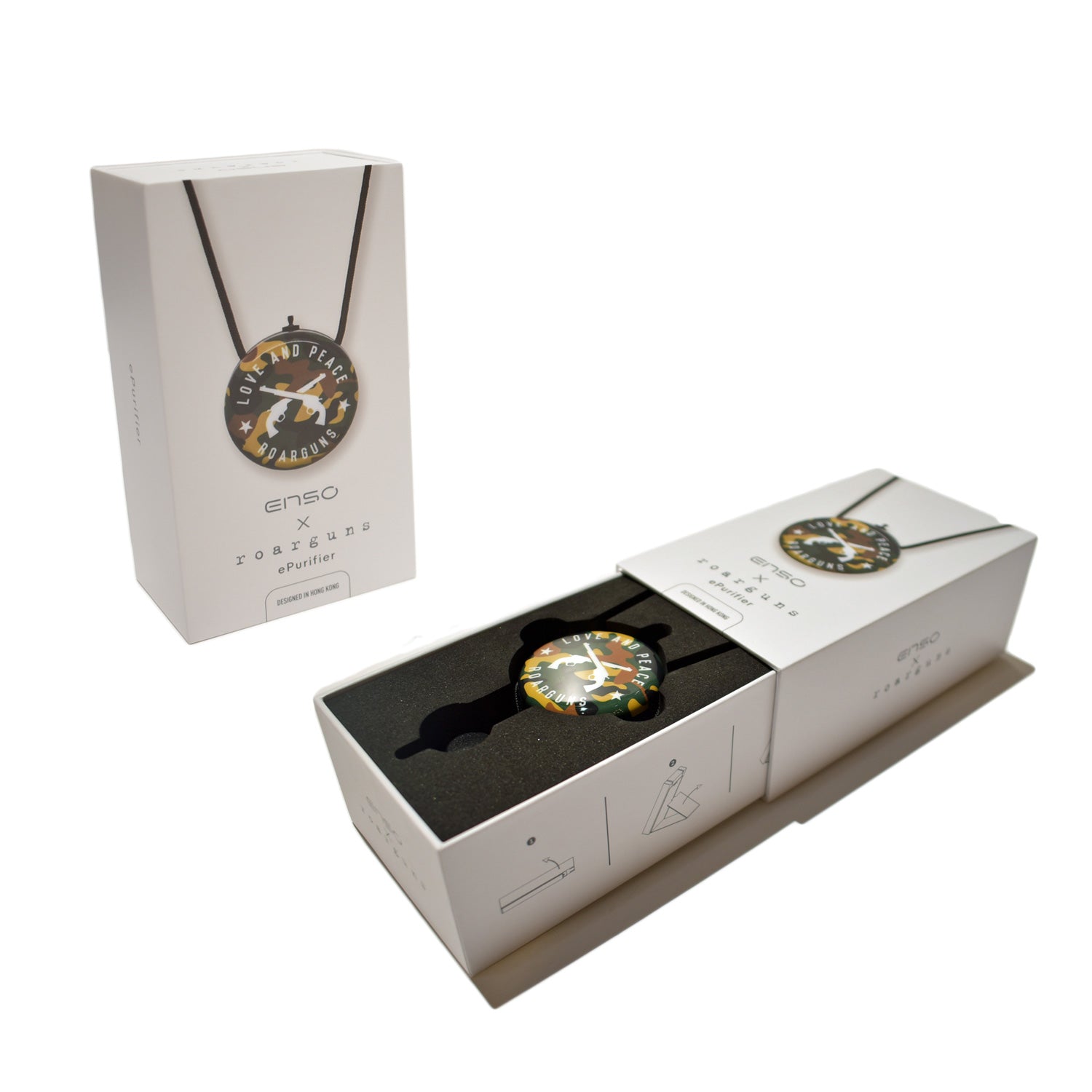 香港を拠点とするメーカー"ENSO"とのコラボーレーションによる、首掛けタイプの空気清浄機になります。マイナスイオンを発生させ空気を綺麗にします。
roargunsオリジナルのカモフラージュロゴ入りカバーは裏側は鏡としてご利用いただけます。ストラップは長さ調節可能です。
長寿命バッテリーで最長30時間使用可能
サイズ:46mm × 15mm
重量:28g
About ENSO
ORIGINS
As the CEO of an industry-leading appliance company, Esther had always been interested in new products that could re-imagine 21st century clean living.

When she first looked at the personal air purifier market and found nothing that was truly wearable – that is, fashionable as well as practical – developing her own was not on her mind. 

But, encouraged by her own design and engineering teams, and friends in the fashion industry, a new product idea began to materialize. After all, clean living begins with clean air.
A NEW BEGINNING
Thus ENSO was founded, and the ePurifier was born. At last, here is a product in its category that understood the newest demands of living in the city, and one that you would actually want to wear as well.
THE FUTURE
Based in Hong Kong, ENSO is working on the next product that you didn't even know you wanted.