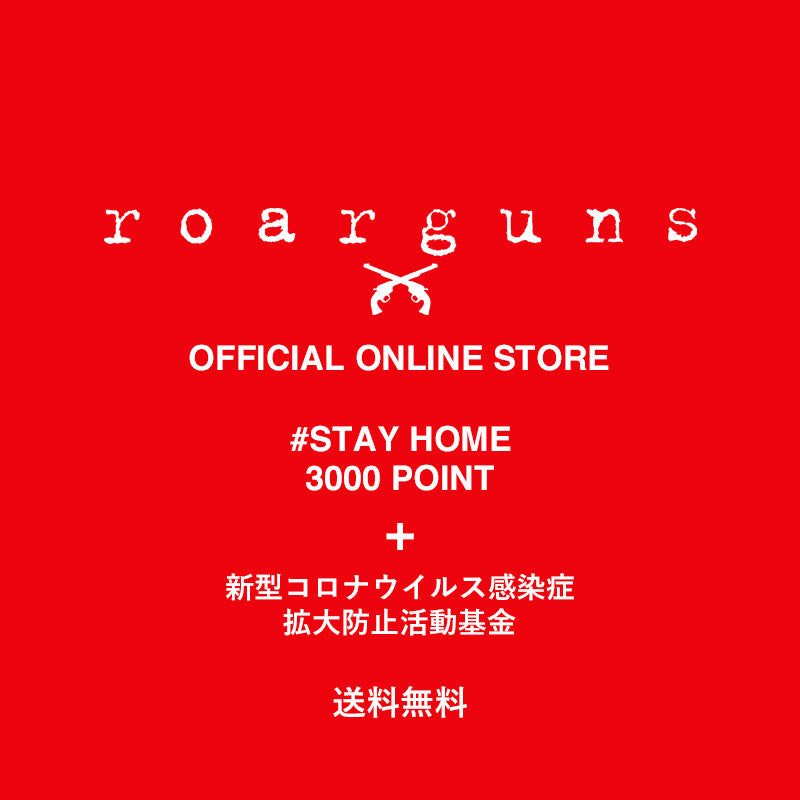 The new corona virus infection expansion Prevention Fund/Limited 3,000 points
roarguns online store on the following dates as
#STAYHOME points and added in 3,000 points of presence and
10% of sales to the new coronavirus infection expansion prevention of donation for the site.
Dates: 2020 and 4 on 23 October(Thursday)from 5 May 31(Wed.)
¥30,000 or more orders of customers 3,000 points in a gift.
The point is shipped after the grant, and more.
10% of sales is READYFOR Co., Ltd. through the donation items.
Online store members multiple times during the campaign period subject to
All items are eligible.
roarguns official online store with free shipping on all supported.