roarguns × beauty : beast TEAM UP COLLECTION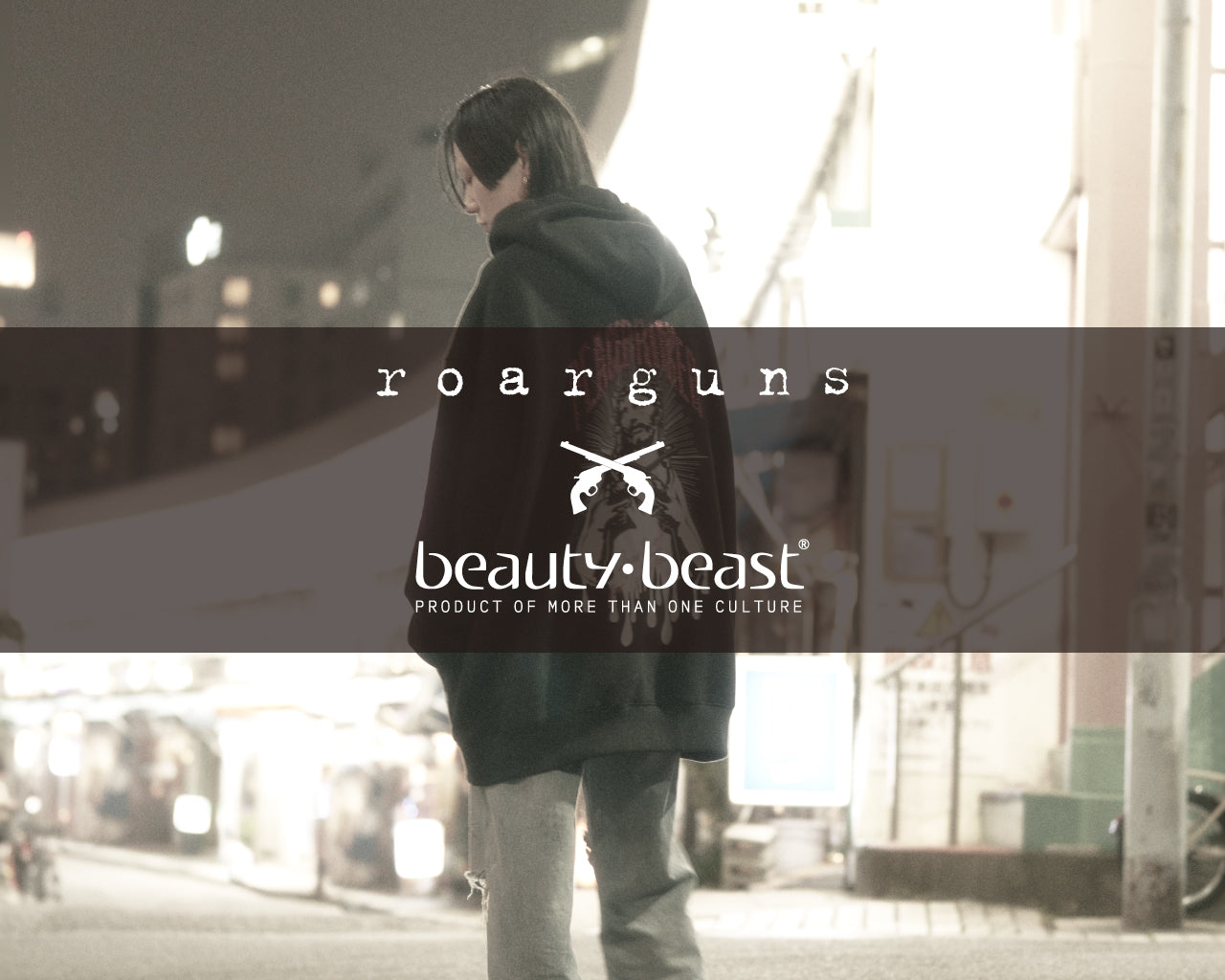 roarguns × beauty : beast
Designer brand beauty: beast from Tokyo
We will be releasing a team-up collection with.
Saturday, October 28, 2023
roarguns official dealer (domestic/overseas)
beauty: beast official dealer (domestic/overseas)
beauty : beast official online store
Sunday, October 29, 2023
GALLERY roarguns DAIKANYAMA
roarguns official online store
Started brand activities in 1991.
beauty: beast stopped its activities in 2000.
Roarguns brand started in 2002.
Designers recognize each other's brands,
but We didn't have a chance to have a session
due to the difference in activity period.
However, since the resumption of beauty: beast brand activities in 2020,
Soon after, the two met, and a connection that seemed inevitable.
Team up has started.
beauty: beast The graphics drawn by Mr. Yamashita are
This is Jesus weeping and holding a cross gun.
In light of the current world situation, it expressed a strong desire for peace.
The "PEACEBLINGER" graphic is
It has become an icon that symbolizes the collection.
The theme of this collection is also synonymous with Roarguns.
By inserting crystals/studs
Sublimated to luxury specifications
This adds even more persuasiveness to the item piece.
Bomber jacket/Hoodie/SS TEE
3 types and compact collection
All items are available in limited quantities.